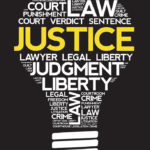 Legal Education Workshop
"2017 Update on Religious Liberty, Life, and Ethics" Friday, March 10th @ 10:30 – 2:00pm Hour 1: Headlining the event is Kevin Theriot, Esq., Senior Counsel from Alliance Defending Freedom. He will speak about religious freedom in the medical workplace in his presentation "Free... [Read more...]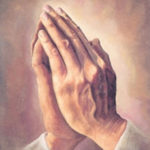 Your Prayers Needed! Before & During the Convention: Prayer SignUp!
Will you HELP us cover our volunteers, presenters, and participants in your prayers? Prayer is such an important part of the pro-life movement. Please sign up to dedicate your prayers for this important work! There are two options…pray BEFORE the convention or pray DURING the convention,... [Read more...]

Introducing Our New Emcee - Robert G. Lee!
Join us in welcoming our new 2017 Bringing America Back to Life Emcee…comedian, Robert G. Lee! Robert is well known in the entertainment industry as Hollywood's top warm-up comic. Robert's a veteran of over 1,500 episodes. His job is to keep countless audiences entertained for hours... [Read more...]
John Smeaton – Saturday Lunch Keynote Speaker!
John Smeaton is the chief executive of SPUC (Society for the Protection of Unborn Children), the world's oldest prolife organization. Based in Britain and starting in 1967, SPUC just celebrated its 50th anniversary in January. Smeaton is quoted as saying, "We've got to stop... [Read more...]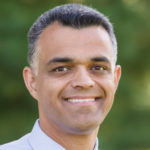 John-Henry Westen – Saturday Breakfast Keynote Speaker!
John-Henry Westen is the co-founder and editor in chief of LifeSiteNews, the most comprehensive, cutting-edge prolife news outlet. Westen has his finger on the pulse of the prolife movement here in America as well as all over the globe. Do not miss John-Henry's Saturday breakfast keynote... [Read more...]
"Truth & Lies: Separating Fact from Fiction for the ProLife Movement."
Dale Bellis, Executive Director of Liberty HealthShare and Barry Sheets, owner of Principled Policy Consulting, LLC, giving a preview of their "Grassroots Leader's Workshop on From the Median with Molly Smith. The workshop will focus on sorting out the world of health care choices and the world of... [Read more...]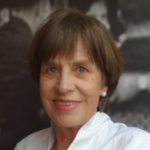 Gabriele Kuby – 2017 Keynote Speaker!
Gabriele Kuby, author of The Global Sexual Revolution: Destruction of Freedom in the Name of Freedom, will be one of our keynote speakers at our 2017 Bringing America Back to Life Convention. Gabriele was a student of sociology at the Free University of Berlin in 1967, a pivotal year of upheaval... [Read more...]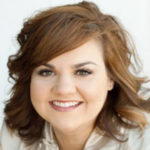 Abby Johnson is coming to the 2017 Convention!
Abby Johnson is coming to the 2017 Bringing America Back to Life Convention! Abby has always had a fierce determination to help women in need. It was this desire that both led Abby to a career with Planned Parenthood, our nation's largest abortion provider, and caused her to flee the organization and... [Read more...]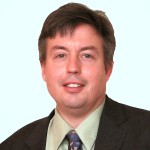 "Coalition Building: The Data & Talking Points Needed to Defeat the Assisted Suicide Lobby"
Alex Schadenberg, executive director and chairman of Euthanasia Prevention Coalition, gives a preview of his BABL presentation on From the Median with Molly Smith. Click here to listen to the interview. Join us at the Convention Saturday, Saturday, March 12th @ 4:00 pm – 5:00 pm to listen to Alex... [Read more...]
"How to Survive What Seems to Be Lots of Bad News and Stay Sane and Reasonably at Peace"
Steve Jalsevac, co-founder and managing editor of www.LifeSiteNews.com, gives a preview of his BABL presentation on From The Median with Molly Smith. Click here to listen to the interview. (Steve's interview is in the second half of the program.) Join us at the Convention Saturday, March 12th @... [Read more...]