News
Star Parker
After a one year hiatus, the beloved and popular Star Parker will rejoin the Bringing America Back to Life Convention line-up, but this year as a presenter! Star has been busy at CURE, her DC based think-tank where they are fighting urban poverty and restoring the dignity of the human person. We are extremely excited to welcome Star back this year to help America PAVE the... Read More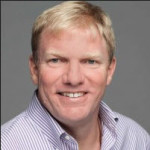 Jason Jones, Bella producer, to Headline at Bringing America Back to Life!
Jason Jones is most well known for producing the prolife movie, Bella, and the short film, Crescendo, which have inspired hundreds of women in crisis pregnancies to choose life. But Jason is no stranger to the prolife moviement (movement). He was the director of Hawaii Right to Life, national youth director for ALL (American Life League), and PR director for HLI (Human Life... Read More
View All Posts...
Our Mission…

We believe that through Prayer - Action - Voting - and Education (PAVE) we can build a culture of life. Our goal is to cultivate a community of individals and organizations committed to paving the way to restore the sanctity of life at all stages.

Our nationally acclaimed convention has been responsible for growing the choir to the point that the lifesaving songs of the prolife movement are being heard across the country.