News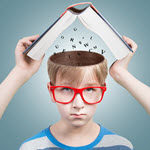 Friday's Breakout Session Speakers!
Kevin Theriot Senior Counsel & Vice President of the Center for Life at Alliance Defending Freedom "Free to Do No Harm (Right of Conscience for Healthcare Professionals)" Sarah Quale & Dan Becker Founder/President of SpeakLife & Founder/President of Personhood Alliance "Practical... Read More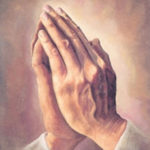 Your Prayers Needed! Before & During the Convention: Prayer SignUp!
Will you HELP us cover our volunteers, presenters, and participants in your prayers? Prayer is such an important part of the pro-life movement. Please sign up to dedicate your prayers for this important work! There are two options…pray BEFORE the convention or pray DURING the convention, (or BOTH!) It's easy…SIGN UP TODAY! There are lots... Read More
View All Posts...
Our Mission…

We believe that through Prayer - Action - Voting - and Education (PAVE) we can build a culture of life. Our goal is to cultivate a community of individals and organizations committed to paving the way to restore the sanctity of life at all stages.

Our nationally acclaimed convention has been responsible for growing the choir to the point that the lifesaving songs of the prolife movement are being heard across the country.