JOIN US IN 2018

Watch this short video to see why the Convention has become a national event with participants travelling from all over the country to attend.

SPEAKERS FROM AROUND THE WORLD
News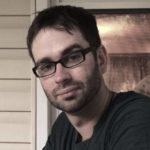 Matt Walsh to Headline 2018 Bringing America Back to Life Convention
Matt Walsh's conservative, contemporary, and poignant insights have rocked the blogosphere making him one of the most sought-after conservative voices today, and one of the most hated by the liberal left. His witty, tough, and often sarcastic commentary points a bright spotlight on today's most important topics. Matt is not afraid to speak truth or expose the blatant hypocrisy... Read More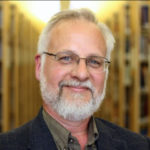 Benjamin Wiker: New Presenter at 2018 Bringing America Back to Life Convention
Announcing Benjamin Wiker as a new presenter at the 2018 Bringing America Back to Life Convention. Wiker always brings fresh, challenging perspective to ethics, human behavior, history, and morality. Wiker obtained his PhD in ethics from Vanderbilt and went on to teach at Marquette, Saint Mary's University of Minnesota, Thomas Aquinas College, and the Franciscan University... Read More
View All Posts...
Our Mission…

We believe that through Prayer - Action - Voting - and Education (PAVE) we can build a culture of life. Our goal is to cultivate a community of individals and organizations committed to paving the way to restore the sanctity of life at all stages.

Our nationally acclaimed convention has been responsible for growing the choir to the point that the lifesaving songs of the prolife movement are being heard across the country.