JOIN US IN 2018

Watch this short video to see why the Convention has become a national event with participants travelling from all over the country to attend.

SPEAKERS FROM AROUND THE WORLD
News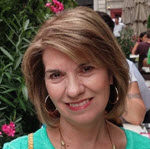 Linda Harvey: "Mission America" Saturday 10:00-11:00AM
"The Intersection of Sexual Anarchy, the 'LGBT' Agenda, and the Pro-Life Movement" Linda Harvey's Mission:America is a Christian, pro-life organization that covers the latest cultural and social trends in our country and what they might mean for Christians. Mrs. Harvey has testified before state legislative committees on Capitol Hill, and has served... Read More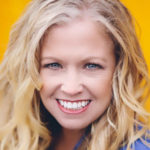 Elizabeth Johnston: "The Activist Mommy" Saturday 10-11AM
"Courageous Christianity in a Post-Christian Culture" "The Activist Mommy" is viral! (In a good way!) Elizabeth led the crusade to pull the print version of Teen Vogue off the shelves because of its danger to children. Her PullTeenVogue video went viral and got 12M views! Her website averages 1M views a month and her fb page reaches 40M! Elizabeth actively... Read More
View All Posts...
Our Mission…

We believe that through Prayer - Action - Voting - and Education (PAVE) we can build a culture of life. Our goal is to cultivate a community of individals and organizations committed to paving the way to restore the sanctity of life at all stages.

Our nationally acclaimed convention has been responsible for growing the choir to the point that the lifesaving songs of the prolife movement are being heard across the country.