OUR MISSION…

We believe that through Prayer - Action - Voting - and Education (PAVE) we can build a culture of life. Our goal is to cultivate a community of individals and organizations committed to paving the way to restore the sanctity of life at all stages.

Our nationally acclaimed convention has been responsible for growing the choir to the point that the lifesaving songs of the prolife movement are being heard across the country.
SPEAKERS FROM AROUND THE WORLD

… join with Cleveland Right to Life to Bring America Back to Life
News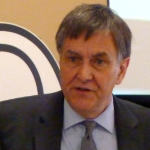 Cleveland Convention Welcomes World Renowned "Life" Expert to March Event
John Smeaton, President of the oldest prolife organization in the world, has accepted an invitation to give the keynote presentation at Embassy Suites, Independence, Ohio, on Saturday, March 7th 2015. Smeaton's work is recognized as being among the most important prolife-profamily efforts dealing with the threats to human life in Europe. The Society for the Protection of... Read More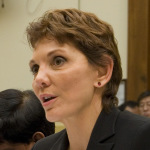 Bringing America Back to Life Presenter Reggie Littlejohn making waves on CNN
Reggie Littlejohn, President and Founder of Women's Rights Without Frontiers, will be in Cleveland on March 6th and 7th 2015 to present at Cleveland Right to Life's Convention. Reggie's work in China has made her an international name on the human rights fronts where she has testified before the UN as well as before US Congressional hearings. In a recent article published... Read More
View All Posts...
JOIN US IN 2015

Watch this short video to see why the Convention has become a national event with participants travelling from all over the country to attend.