Our Board

Chairman, Jerry Cirino
–Jerry is a successful business executive who uses his numerous business skills to promote Cleveland Right to Life's mission, enabling the organization to reach state and nationwide influence. His leadership provides an expanded vision that saves lives daily.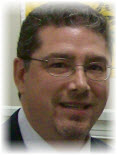 Treasurer, Marty Kopmeyer–Marty is a CPA whose skills have been invaluable to the growth of Cleveland Right to Life. Marty's professional guidance has resulted in widening the organization's leadership role in the region and throughout Ohio.

President, Molly Smith
–Molly has been active in the prolife movement for over 30 years and served as executive director of Cleveland Right to Life for more than a decade. Her leadership has resulted in the continual growth and influence of the organization.

Secretary, Jeannine Jones–Jeannine is the President Emeritus of Cleveland Right to Life, whose leadership paved the way to hosting the first Bringing America Back to Life Symposium in 2010.
Local Advisory Board:
Rick & Marney Costello
Maria & Brian Dean
Umberto Fedeli
Fr. Gerard Gonda
Most Rev. Bishop Roger Gries
Tom & Carrie Kurtz
Greg & Kathy Rufus
Ted & Sally Smith
National Advisory Board:
Abby Johnson
Fr. Frank Pavone
Star Parker
Teresa Tomeo
Dan Becker
Rebecca Kiessling